The company currently operates two resorts –
1. OLIVE Nature Park Resort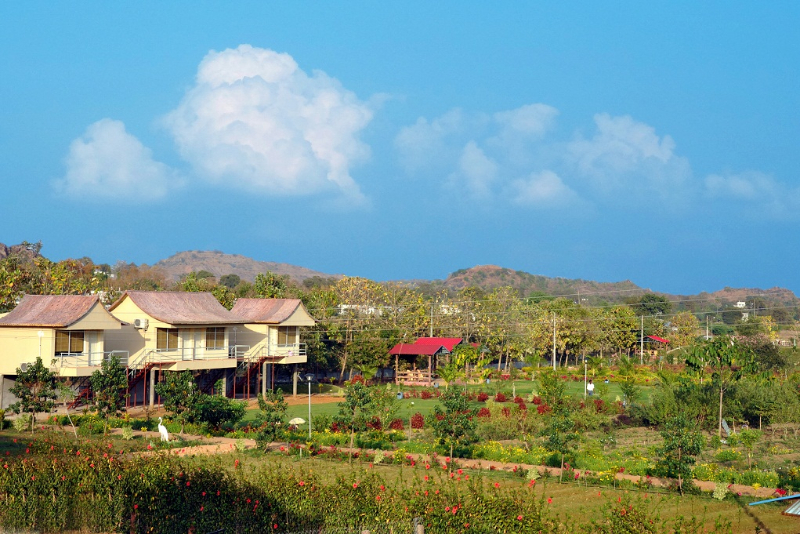 Olive Nature Park and Resort, Mansar is all about experiences. Sleeping in a Machan, close to nature in verdant farms, in the middle of wood, listening to the rhythmic chants of the beetles, waking up to the morning alarm set by the birds, sunrays peeping through the leaves…!!!
Only Nature Park and Resort in Mansar promises you this magical experience. Our cottages are built in lavish farms, with no compromise on comfort. Spacious and airy with modern bathrooms and even balconies that offer commanding views of the farm and Satpuda hills.
Facilities
AC Cottages and Machans, artificial lake, veg restaurant, biggest OM of the world at RAMDHAM, temple and adventure park, 24 hours electricity and hot water.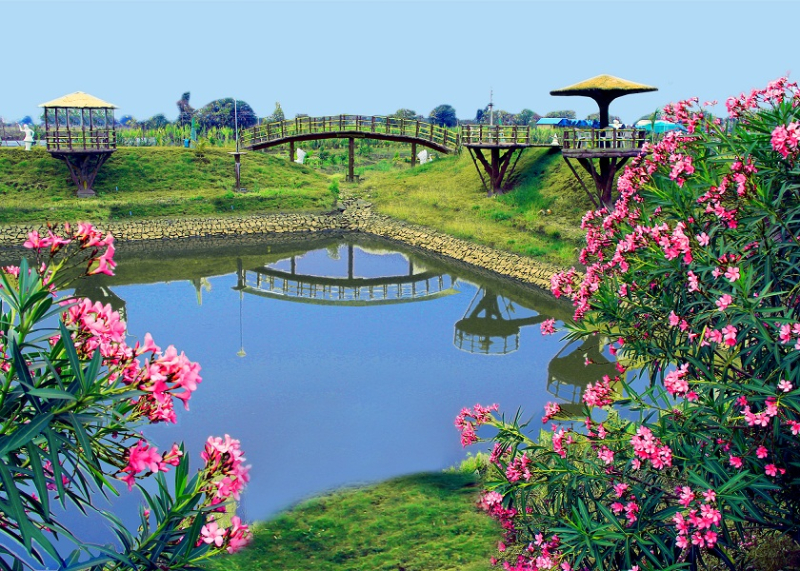 Agro-ParkA place where you can breathe plenty of fresh air, listen to the melodious songs of the birds and feast your eyes on emerald green fields. Amidst a 20 acre working farm, OLIVE Resort is a celebration of undiluted joy of nature and agrarian culture. Flower garden, Fruit Park, herbal medicines, rain water harvesting, drip irrigation and vegetable farming can be experienced at the resort.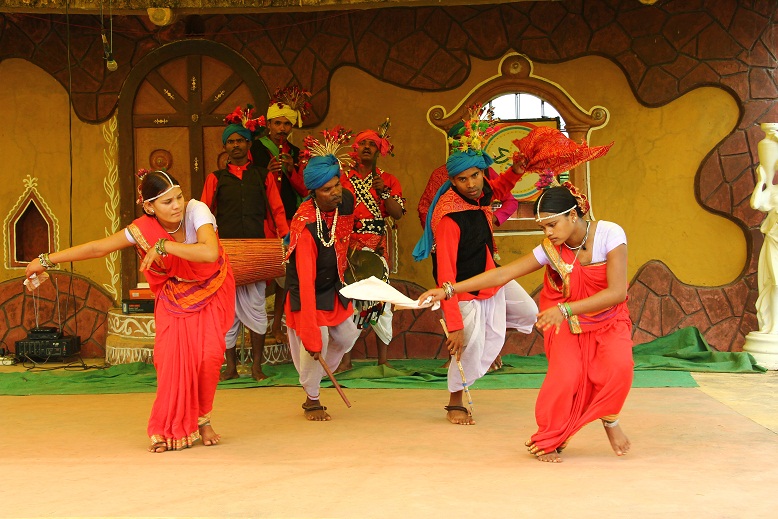 Cultural ShowsLive dance and enthralling performances all through the evenings is one of the major attractions at Olive Resort. These Live shows capture the interest and make you spellbound. Shows include – Folk dances, magic show, puppet show, light and sound shows in artificial caves and a stone exhibition.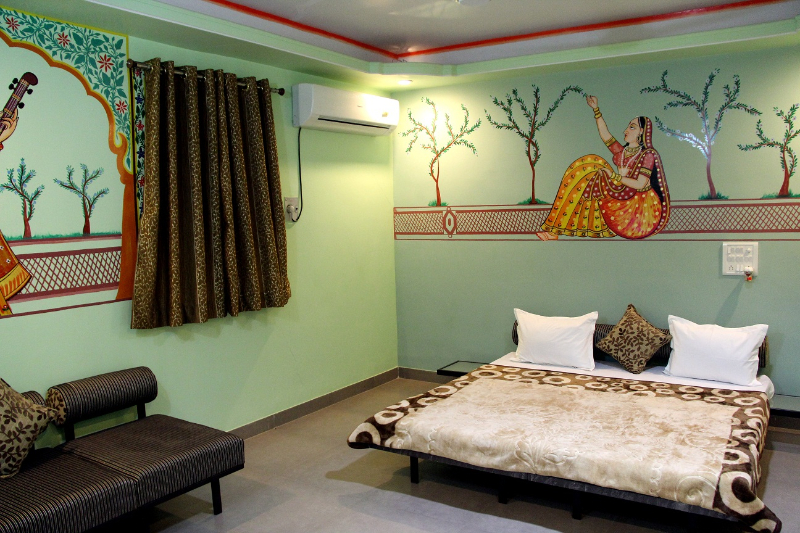 AccommodationThe accommodation at the resort comprises 6 AC cottages, 2 AC Royal Tents, 4 AC Machans and 10 Deluxe rooms. All are spacious, with attached washrooms, running hot & cold water, LCD TV, mini fridge, tea kettle, double bed etc. Richly and tastefully adorned with ethnic decor, they offer all comforts of a hotel plus the unique ambiance that we are famous for.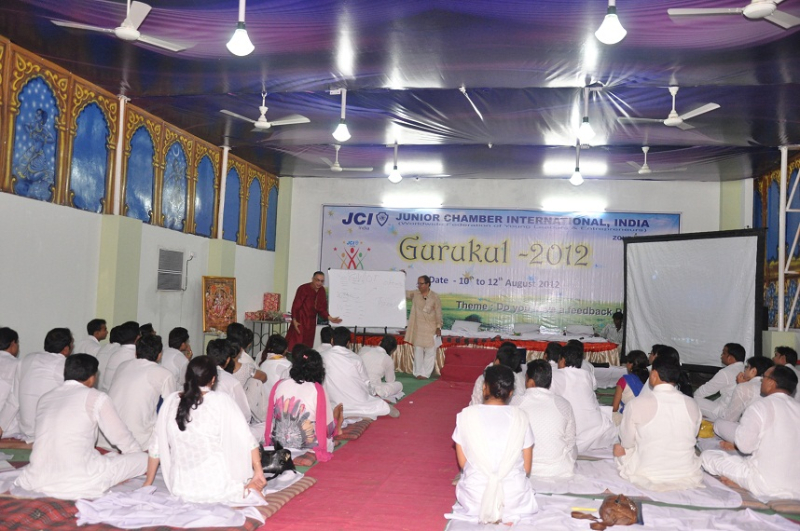 Food & ConferenceWith a choice of 3 restaurants, every guest has a reason to explore and try out different cuisines. Indian, Continental, Punjabi, South Indian, Chinese are some of the options available. Choice of 4 different conference halls ranging from 30 people to 500 people with audio visual facilities is present in the premises.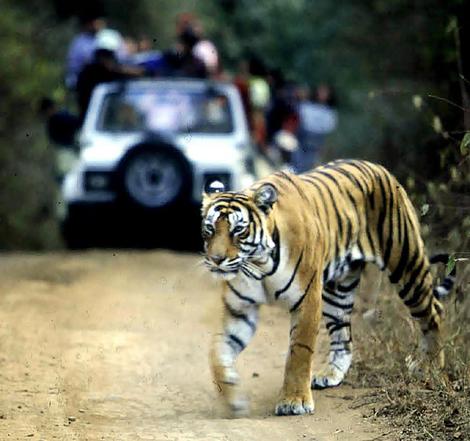 Pench Jungle SafariSafari is an adventure that takes any adventurer who likes to explore the unexplored trails and unspoilt natural horizons of forests. Pench Tiger Reserve is also popularly known as Mowgli's land and is just 20 kms from the resort. A visit to the forest in open Gypsy is a must when staying at OLIVE Resort.
Distance From Nagpur40 kms Located on NH 7 between Nagpur and Pench (towards Jabalpur)
---
2. OLIVE Aqua Resort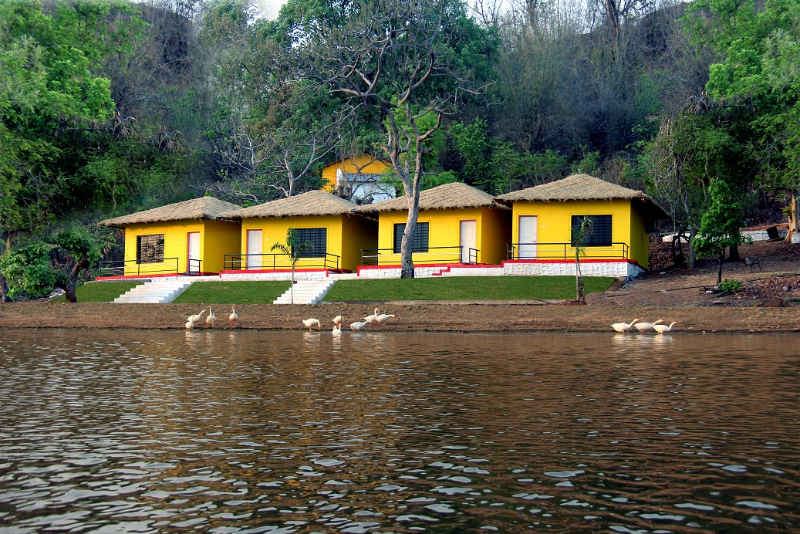 The resort is located right next to the picturesque Khindsi lake in the valley of Satpuda hill range and covered with forest on two sides. Located 50 km away from Nagpur, the resort achieves the right balance of countryside calm, within the striking range of city's convinces. Even as you enter the beautiful Khindsi driveway, you can feel the chant of nature and your senses begin to relax.
Insulated from the urban chaos by lush green forests, the resort peacefully isolates you once inside this luxurious space. The most prominent feature of the resort is the 6,000,000 sq m. natural lake, adjacent to it in the temple town of Ramtek. The overall ambience of the place, which is created by its subtle landscaping and natural beauty, provides its greatest appeal.
Located just 50 kms away from the Pench National Forest, you can drive your way to an early morning safari or just sit back in this nature's adobe and recharge your mind and body.
All this makes for the most unique holiday for you & your family in the unexplored Central India !!!
Facilities:
AC cottages, veg & nonveg restaurant, DJ and rain dance, artificial beach and play area, 24 hours hot water, LCD TV, Fridge.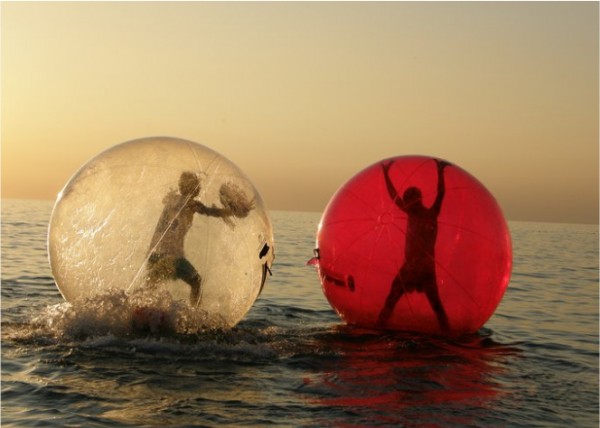 Water SportsThere are different kinds of water sports at the Khindsi lake, some are for pleasure like speed boat, paddle boat, rowing boat and some are very adventurous and exciting like water scooter, banana boat, water zorbing and water cycle. Life jackets are compulsory to ensure your safety. Rain dance and DJ is another added attraction you can look forward to.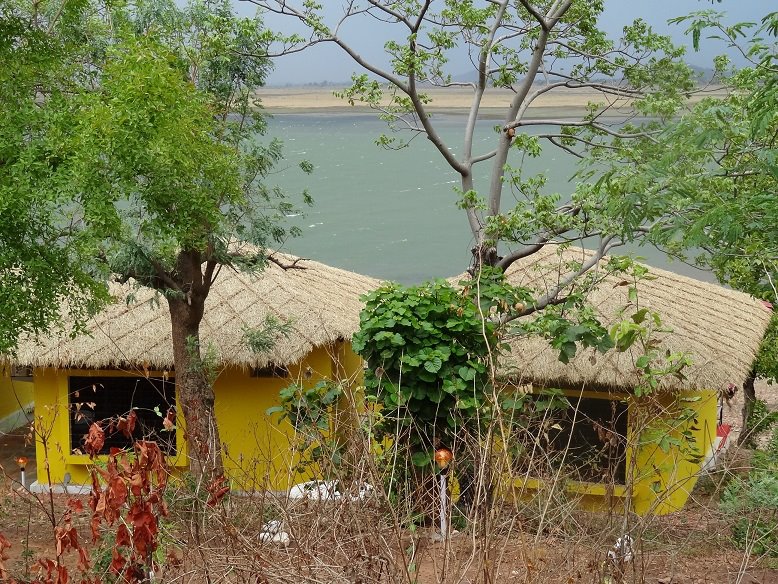 AccommodationLocated at the confluence of Khindsi lake and river, this idyllic gateway is defined by infinite stretch of beautiful beach fringed by lush greenery. The cottages are located just 15 feet away from the water body and offer a commanding view of the lake and the forest behind. AC, LCD TV, mini fridge, double bed, 24 hrs hot and cold water, are a part of the cottages.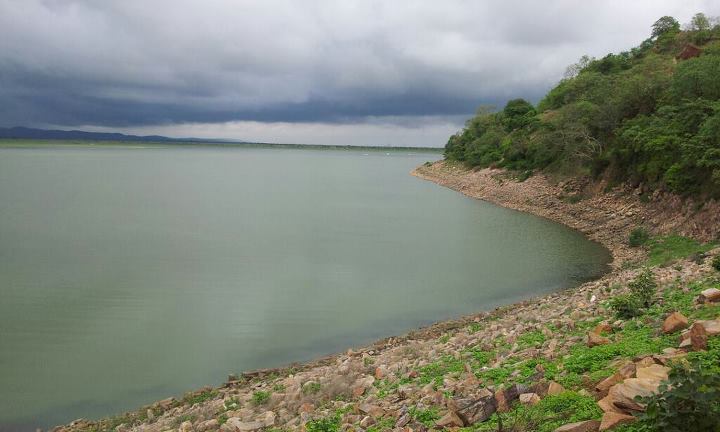 Nature TrailJust follow the nature tracks and zig-zag trails and you will come to point after point offering panoramic view of the lake and forest. Khindsi's scenic beauty beckons you for catching a glorious sunset across the lake between the hills.
Food & ConferenceThe resort is an ideal gateway for meetings and conference in Nature's lap, offering all facilities and modern amenities to cater to school trips, interest groups, adventure seekers, corporate meetings and training programs. The lake view restaurant serves a choice of cuisines.
Pench Jungle SafariYou can opt for a Jungle Safari in open Jeep from our Reception Lounge to PENCH forest. En-route to the Forest, you will experience the wilderness of the thick jungle. If you are lucky enough you may catch a glimpse of a Tiger, wild elephant or the huge Bison !!!
Distance From NagpurJust 50kms, located in Ramtek