Ramtek has got Historic temple of lord Rama. It is believed that Ramtek was the place where Lord Rama, rested while he was in exile. Ramdham, located in the temple town of Ramtek (Mansar), just 35kms from Nagpur on way to PENCH forest, has the distinction of being first and only cultural – spiritual – religious tourism park of its kind in India, promoting Indian traditions and culture.
Ramdham is a place one can look forward to, for solace and peace from worldly cares. All the holy deities of the country and Hindu religion under one roof- namely the Ashtavinayaks of Vidarbha and Maharashtra, the twelve Jyotirlingas of India and the auspicious Vaishnoo Devi temple can be seen together and sought the blessings of in an artificially constructed hill or 'Chandra Parvat'.
The world's biggest structure of 'OM' measuring 350 feet long marks the beauty of Ramdham. Inside the OM is a picturesque through Ramayana and its fourteen episodes, while on the outer side is the picturesque description of Krishna leela and idols of Lord Hanuman, Sai baba, and Gajanan Maharaj.
The cave of Baba Amarnath has been recently added which has a Shivlinga made of ice.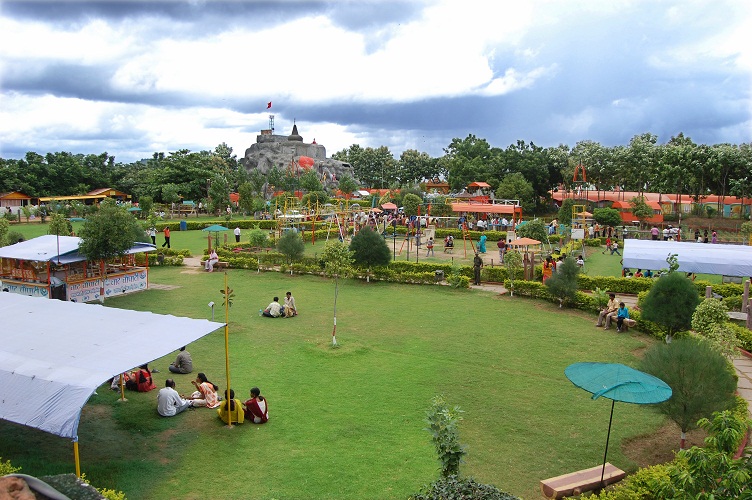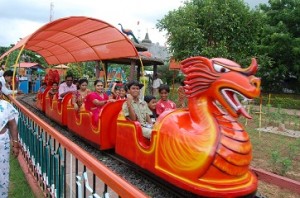 AmusementAmusement activities include Revolving Tower Ride, Pirate Boat, Dragon Train, Adventure Park for kids, moon walker and several other coin operated games.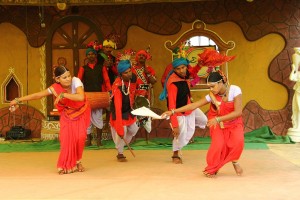 Cultural EventsCapturing the spirit of Rural India and ensuring the perfect rural culture experience in RAMDHAM, a unique Village Resort has been created. Away from the urban life, special evening shows and comfortable accommodation in the resort give the right blend of traditions – modern amenities in typical ethnic environment.
Everyday cultural programs of folk dances, magic shows, puppet show, light and sound shows in artificial caves and rare stones exhibition and museum are performed.
AGRO-PARKA majestic AGRO TOURISM PARK with rain water harvesting, drip irrigation, flower and fruit garden, green net plantation, vegetable farming and herbal and medicinal plants. You can learn about agriculture and farming and have fun in the farm at the same time.
Naturopathy servicesAt a time when environmental pollution, poor diet, and stress play a significant role in the degradation of health, Naturopathy is a small step towards healthy living by applying natural methods of healing. At RAMDHAM Natural therapies are used to treat both acute and chronic ailments successfully. Oil and pot massages, body massage, steam and sauna, herbal medicines and diet control are some of the services offered in the naturopathy section.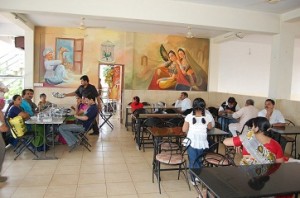 RestaurantRAMDHAM offers a choice of 3 restaurants offering South Indian, Punjabi, traditional Indian and Chinese food.
Conference and PartiesWith 25 well furnished cottages located in the farms including AC Tents and Machans, RAMDHAM is the destination with a difference. With multiple conference halls and audio visual facilities, each meeting is an experience worth cherishing.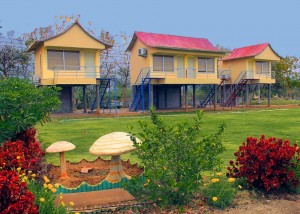 Accommodation (Olive Nature Park Resort)The Nature Park and Resort, at RAMDHAM is all about experiences. Sleeping in a Machan, close to nature in verdant farms, in the middle of wood, listening to the rhythmic chants of the beetles, waking up to the morning alarm set by the birds, sunrays peeping through the leaves…!!!
Only Nature Park and Resort promises you this magical experience. Our cottages are built in lavish farms, with no compromise on comfort. Spacious and airy with modern bathrooms and even balconies that offer commanding views of the farm and Satpuda hills.
LocationRAMDHAM is located just 40kms from Nagpur, on national Highway 7, on way to PENCH Tiger Reserve